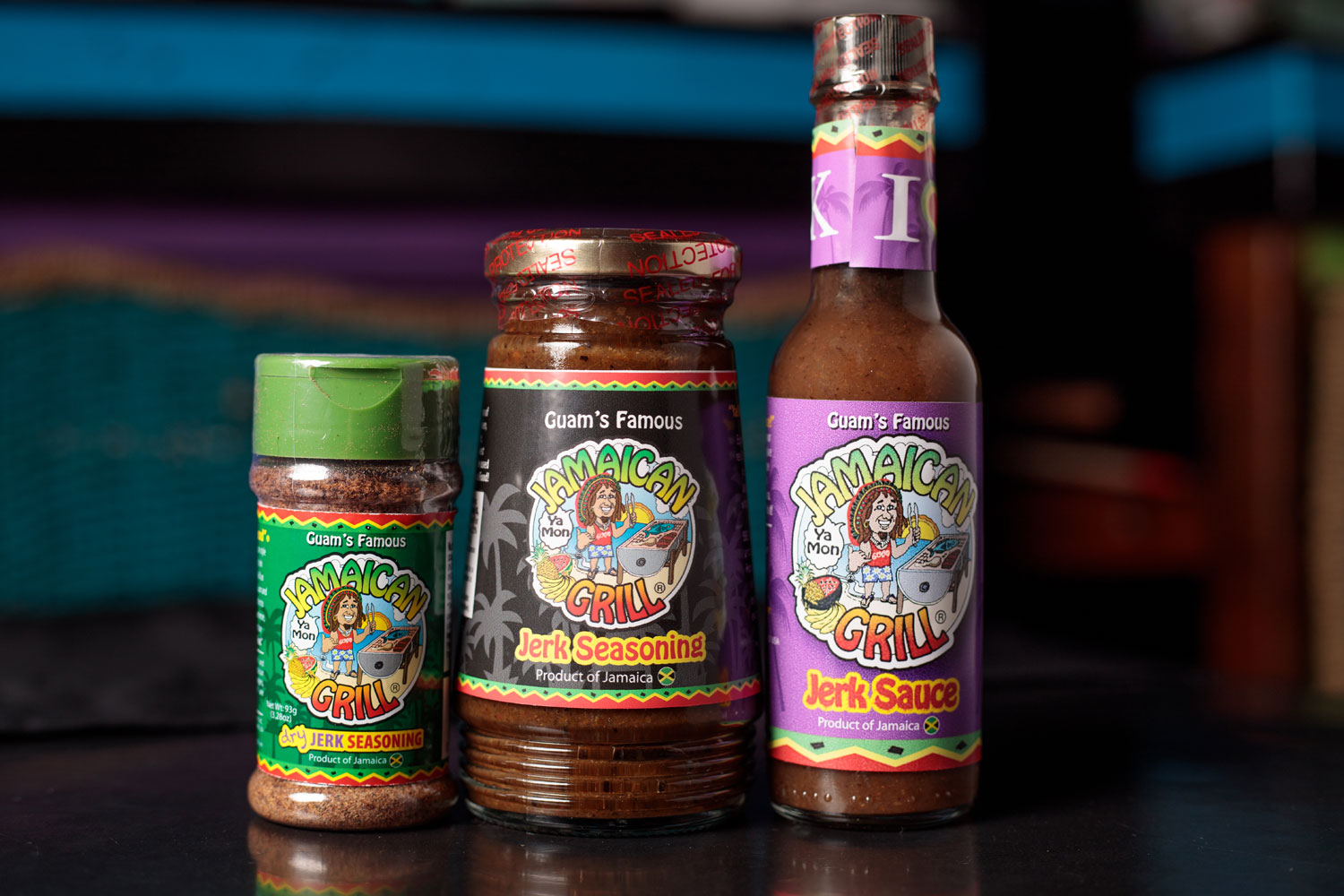 We LOVE Jerk because it is the foundation of our concept and drives the uniqueness of our restaurant concept forward.  
Jamaican Jerk Seasoning is Jamaica's greatest contribution to world cuisine.  It also has a rich history dating back hundreds of years  spanning the geographical distance from Africa to the Caribbean islands.  
It is the highly spiced combination of scallions, onions, thyme, Jamaican pimento, cinnamon, nutmeg and hot scotch bonnet peppers that make Jerk what it is.  
Jerk cooking is the authentic way in which Jamaicans BBQ their food over roasting coals of pimento wood.  
This overall technique produces the spiciest, smokiest and most exciting taste combinations you'll find anywhere.    
Our restaurants use authentic Jerk Seasoning imported directly from highly reputable suppliers in Jamaica, West Indies. 
---
Jerk Seasoning for Sale (imported from Jamaica):

Jerk Seasoning Paste
Wet paste form of jerk seasoning used for marinating meats. 
10 oz.
$9.95
 
Dry Jerk Seasoning
Dry form of jerk seasoning used is an all  purpose seasoning used for seafood, vegetables and burgers.   
3.28 oz.
$5.95

Jerk Table Sauce 
Pour on the side of your plate to deep your meat, fish, vegetable or whatever.
5 oz.  
$5.95

*This merch is only available on Guam and can be picked up at our restaurants. You may order these online.